PERSONAL INJURY ATTORNEYS IN LAS VEGAS, NEVADA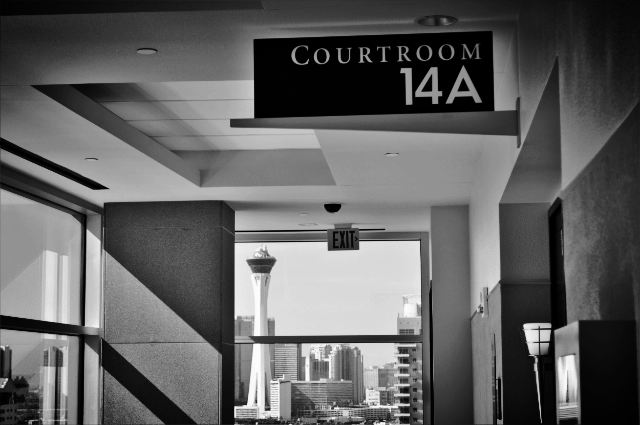 At the Las Vegas personal injury law firm of Blakesley Courtney, P.C. ("LBC Law Group") we have represented thousands of clients and we can help you with your personal injury case too.
Our decades of combined experience and extensive knowledge of Nevada personal injury law, along with our dependable and reliable staff, make us a well-respected Las Vegas car accident law firm. If you have been injured due to the careless or reckless acts of another, you should be made whole again at the expense of the person who injured you.
We strive to maximize the award due to our clients. The insurance companies strive to minimize the amount due to you. Without an aggressive and experienced attorney, you could miss out on a large sum that you deserve. Our attorneys regularly prosecute personal injury cases seeking maximum damages in the following areas, among others:
Compensatory Damages, which are intended to compensate you for what was lost due to the accident or injury. (This entails economic analysis as our attorneys put a dollar figure on all the consequences of the accident that caused your injuries. Compensatory damages include, among other things, medical treatment costs, future medical treatment costs, loss of income, loss of future income, personal property damages, pain and suffering, emotional distress, and loss of enjoyment).

Exemplary and Punitive Damages, which are awarded in order, among other things, to deter bad behavior, such as gross negligence.

Prejudgment and Post Judgment Interest, which is intended to give you interest payments for having to wait to get paid for your injuries.

Attorney Fees, which may be granted in the court's sound discretion, but such fees are very often granted if your attorney employs the proper legal devices during litigation.

Costs, which include the costs for court filing fees, service of process, deposition transcripts, private investigations, expert witness fees, etc.

Loss of Consortium Damages, which are aimed to compensate your loved ones who have to put a lot of their lives aside to provide you with the assistance you need while you are recovering.
We Know First-Hand How It Feels
Each one of our partners has been the victim of someone else's carelessness. Our partners each had to pursue compensation through the judicial process. John Courtney was the victim of a drunk driver, who caused serious and significant injuries to John, requiring multiple spinal surgeries. Christopher Blakesley was injured in a helicopter accident, causing full thickness burns requiring multiple surgeries, including skin grafts.
Each of our partners prevailed in their own cases and were compensated for their injuries. We get it, and that's why we're compassionate Las Vegas Personal Injury Attorneys.
Types of Personal Injury Accidents
At LBC Law Group, our Las Vegas personal injury attorneys handle a wide variety of personal injury cases, including:
Car Accidents

Trucking Accidents

Motorcycle Accidents

Aviation Accidents

Wrongful Death

Dog Bite Injuries

Slip & Fall

Spine Injuries

Medical Malpractice

Bicycle & Pedestrian Accidents

Boat Accidents

Defective Products & Drugs

Nursing Home Abuse & Neglect

Construction Accidents

Workplace Accidents

Drunk Driving Accidents

Brain Injuries

Knee Injuries

Neck Injuries

Catastrophic Damages

Insurance Claims
Free Consultation
If you or a loved one has been injured in a personal injury accident caused by the negligence of another, contact the Las Vegas personal injury law firm of LBC Law Group at 702-820-5357 to schedule a free consultation to learn more about your personal injury case.
Why Choose Our Firm?
When you or someone you love has been injured in an accident, the lawyer you choose does make a difference. LBC Law Group is a Las Vegas boutique law firm dedicated to our clients. By being a small sized law firm we can devote more attention to each client. From the time a personal injury client walks into our office, they recognize "the difference". However, our "small" firm has 4 attorneys, and decades of experience. Come meet our attorneys and staff, and see for yourself.
As attorneys, we personally meet with each and every client to address their needs. We don't simply have clients meet with case managers. At our firm, you can always speak directly with your attorney, as we encourage our clients to schedule meetings with our attorneys.
No law firm treats its Las Vegas personal injury clients better than LBC Law Group. We understand that you are free to engage with the law firm of your choice. We make the choice clear and easy.
Choosing an experienced and aggressive personal injury attorney will help you get the best result. For years our firm has been helping accident victims get the medical care they need and the compensation they deserve.
Not only do we strive to get you all the compensation to which you are entitled, but we also strive to give you results in the most expedient manner possible. Our attorneys have extensive experience in negotiation, settlement, litigation, arbitration, and trial in personal injury cases.
Our team of experienced car accident attorneys and trained staff understand the legal process and will work directly with insurance companies and medical providers to get you the best medical care and the compensation you deserve. Our goal is to get you the maximum compensation possible in the least amount of time.
Attorney fee promise
We promise to not take more than your net recovery after hard costs and medical bills are paid.
*this promise only applies to cases that are settled prior to filing a lawsuit. If a lawsuit is filed, our fee will be calculated based on the retainer agreement.
Most of our cases are settled prior to filing a lawsuit--a testament to our history of beating the insurance companies. You can enjoy the benefit of the hundreds of cases we have taken to court over the years.
We Often Arrange Settlement Loans for Our Clients Even Before the Case Settles.
Are you out of work as a result of the accident? Is it difficult to make ends meet while you are waiting to get compensated for your injuries? In some cases, it is in the best interest of our clients to receive a loan while awaiting payment. We can help when this kind of help is necessary. However, we always advise our clients about the risks of the high interest loans that are often offered. Loans should always be a last resort. If you are put in this tough position, we can at least point you in the direction of a reputable company for a loan.
What About Medical Bills and Treatment?
As an accident victim, you may be concerned about where to obtain medical treatment and who is going to pay for it. As a well-respected personal injury law firm, our office can make arrangements for our clients to be treated by some of the most qualified health care professionals available. If necessary, payment for treatment can be deferred until your case is settled. In other words, the health care providers that you need now will forgo payments until you receive your compensation.
After your case is settled we will negotiate to reduce your medical bills. We'll also work hard to make sure any remaining bills are paid by the at-fault driver and that you receive a fair settlement check for your pain and suffering.
What About Car Repairs?
Getting your vehicle repaired after an accident can be very frustrating. We'll help you get a rental car right away and get your vehicle repaired or replaced. We'll also settle your property damage claim ASAP, so you can get back on the road. Most of our clients receive compensation for vehicle towing, storage, repair, and rental car expenses.
What Other Damages Can I Get Compensation For?
The type and amount of damages that may be awarded in a personal injury case vary depending on the type of personal injury accident involved, the degree of negligence involved, and the amount and type of injuries and damages suffered by the victim. Victims of personal injury incidents may be entitled to compensatory damages and possibly punitive damages. Compensatory damages include:
Medical expenses

Lost wages

Property damages

Disfigurement

Disability

Pain and suffering
Punitive damages are meant to punish the negligent party for his or her wrongdoing and deter future negligent or intentional wrongdoing. In many cases involving gross negligence, juries have awarded punitive damages that were far greater than the victim's compensatory damages.
Each personal injury case is unique, with its own complexities and nuances. As experienced Nevada personal injury lawyers, we can assess the facts and circumstances specific to your case and analyze the probability of success. We are skilled negotiators who will seek to obtain a favorable settlement for your case. However, if a settlement is not possible, we can put our extensive trial experience to work to obtain a trial verdict in your favor.
How Much Is My Case Worth?
Naturally, one of the questions most frequently asked by our clients is "How much is my case worth?" The value of a personal injury case can depend on many factors, including type and severity of injuries; the number of medical bills; length of treatment; pain and suffering; permanent impairment; and loss of earnings. Other factors affecting the value of a case include preexisting medical conditions; comparative fault; and insurance policy limits. Also, your injuries could worsen, or your physician could discover problems caused by the accident that you did not know about. Call our office today at 702-820-5357 so our Vegas Injury Attorneys can learn more about your case and better answer your questions.
How Much Do We Charge?
We do not charge for initial consultations and we do not charge until we successfully resolve your case. We use a standard fee agreement and do not take any fee on the recovery of certain types of insurance benefits, such med-pay benefits, or the reduction of medical bills.
Do I Need to Live in Nevada to Seek Compensation for My Injuries?
No. Many of our clients live outside of Nevada. Although we always prefer to meet face-to-face with our clients, if that is inconvenient, then we can usually settle your case for the maximum amount possible without the need for you to return to Nevada.
I Am At Fault Too. Can I Recover Anything?
Often yes, you can. In technical legal terms, Nevada follows a system of modified comparative negligence or modified comparative fault rule. This means that an injured party can only recover if his or her fault in causing the injury is 50% or less than 50%. If a plaintiff's fault reaches 51%, he or she recovers nothing. In other words, if you are 50% responsible for an accident, you can still recover damages; however, your damages are reduced by your portion of fault. For example, if you are 50% at fault and your damages are $10,000, your award would be reduced by $5,000 and you would actually receive $5,000.
You might think you are at fault when you are not actually at fault. Our attorneys can explain legal concepts, such as the Last Clear Chance Doctrine, which could change the way you view your case
If you or someone you love has been seriously injured, the Las Vegas injury lawyers at the law firm of LBC can help get the medical care you need and the compensation you deserve.
We Have Made Pursued Damages Claims Against Many Different Insurance Companies.
In some cases, we can get our clients paid quickly by negotiating a prompt settlement. In other cases, we have to force insurance companies into litigation in order to get our clients fairly compensated. Along the way, we have had dealings with several insurance companies including, but not limited to:
Allstate Insurance

Progressive Insurance

Farmers Insurance

Esurance Insurance

State Farm Insurance

American Access Insurance

Safeco Insurance

Travelers Insurance

USAA Insurance

GEICO Insurance

Primero Insurance

Nevada General Insurance

Nevada Direct Insurance

Mendota Insurance

Fred Loya Insurance

American National Insurance

Infinity Insurance

Viking Insurance

Mercury Insurance

Key Insurance

AAA Insurance

Sentry Insurance

Pacific Pioneer Insurance

The Hartford Insurance

Liberty Mutual Insurance

Pacific Specialty Insurance

Sedwick Claims Management

D.B. Ford Insurance

Dairyland Insurance

Nationwide Insurance

Hallmark Insurance

Kemper Insurance

Bristol West Insurance

Sentinel Insurance

American Family Insurance

Repwest Insurance

Country Financial Insurance

GMAC Insurance

National Interstate Insurance

LM General Insurance

Medakota Insurance
Free Consultation
If you or a loved one has been injured in a personal injury accident caused by the negligence of another, contact the Las Vegas personal injury law firm of LBC Law Group at 702-820-5357 to schedule a free consultation to learn more about your personal injury case. In most cases, you will speak to an attorney on the same day you call us. When it comes to helping you put your life back together, there is no time to waste.