CRIMINAL DEFENSE ATTORNEYS IN LAS VEGAS, NEVADA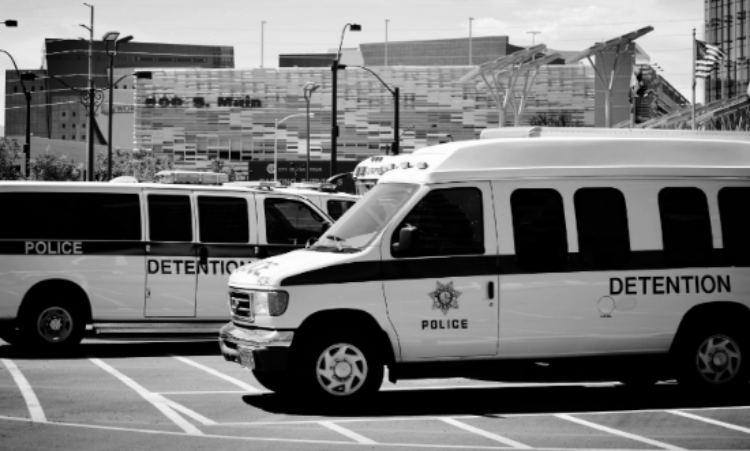 When you have been charged with a crime, the lawyer you choose does make a difference. Choosing an experienced and aggressive criminal defense attorney will help you get the optimal result. If you want the best results possible, you need an attorney who is not afraid to go to trial to win your case. At LBC Law Group, our attorneys have extensive experience defending clients against felony and misdemeanor criminal charges. We represent both locals and people from other states and countries who have been arrested while visiting Las Vegas. We offer every client personal, attentive service and representation by an experienced lawyer. We are very passionate about our work, and we will do everything necessary to help you resolve your legal problems and get on with your life. That said, we are in court almost every day, so you get to benefit from our economies of scale. Our economies of scale bring you exceptional representation at a price that is often much less than our competitors can offer.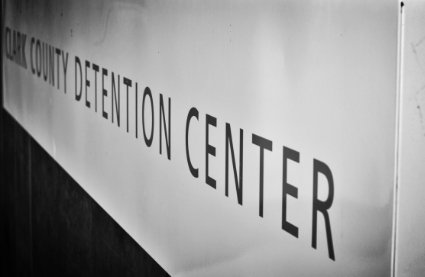 Do you feel stuck in a tough spot? If you have been accused of a crime, particularly when you may be facing time in jail or prison, you are probably going through one of the toughest times of your life. Whether you have been charged with a misdemeanor, gross misdemeanor or felony, we can help. Not only we will do everything within our power to help you get these tough times behind you in the most expedient and cost-effective manner possible, but we will also do everything within our power to keep you with your friends and family, rather than incarcerated. Because we offer free consultations, you have absolutely nothing to lose by meeting with one of our attorneys today.
Record Sealing
Your reputation is everything. If you have a criminal record that is harming your personal or professional reputation, LBC Law Group can help to get your criminal record sealed -- not expunged -- and behind you rather than in front of you. You might wish that your criminal record could be sealed, and we can help you get it sealed while saving you loads of money. Our attorneys regularly work in the area sealing criminal records, before the Nevada District Courts and Justice Courts alike, and we understand the legal processes thoroughly, and that is why our prices are so affordable. You do not have to hire an attorney who will charge you to research the law when you can hire a team of attorneys who already understand the law.
Don't let your record continue to tarnish your reputation. In some jurisdictions, we can seal your past for as little as $800.00 (excluding court cost such as filing fees). If your reputation is worth more than $800.00 to you, contact us today. You may be surprised to find how little it costs to start repairing your reputation. For more information about record sealing, click here to be directed to NevadaRecordFix.com, a subsidiary of LBC Law Group.
Traffic Tickets
Our affordable prices say it all. We challenge you to find more competitive pricing for handling traffic tickets (or citations) in Clark County, Nevada. Every month, we succeed at having hundreds of traffic tickets dismissed or reduced to non-moving violations so our clients' insurance rates do not increase as a result of a traffic ticket. Call us today for a free quote on our traffic ticket services. For more about traffic ticket services, please go to VegasTicketFix.com, a subsidiary of LBC Law Group, where you can enroll for services without having to leave your home.
D.U.I. Defense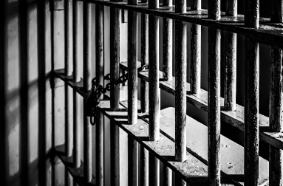 If you have been arrested and charged with Driving Under the Influence of drugs or alcohol ("DUI"), often referred to as Driving While Intoxicated ("DWI") in other jurisdictions, our attorneys are here to serve you. We will turn over every stone if that is what it takes to get your charges reduced, or in many cases dismissed (or dropped). Not only do we get optimal results, but our prices are also some of the lowest in the market. One way we save our clients money is by knowing the law rather than having our clients pay for us to research the law. We also save our clients money by having attorneys present in court almost every day of the week (excluding weekends), ensuring that our clients pay as little as possible in terms of attorney's fees associated with traveling to and from the various courtrooms throughout Clark County, Nevada.
Because our initial consultations are free, and because we understand that you are free to select the attorney of your choice, you have nothing to lose (and so much to potentially gain) by speaking with one of our attorneys. If you are interested in finding an honest attorney who will get you the best results at the best price, please schedule a no-cost, no-obligation meeting with us today by calling 702-820-5357.
We Know Our Way Around the Courts
Our attorneys appear in court on most days the courts are open. Don't put your case in the hands of an inexperienced attorney who is not familiar with the judicial process, the courts, the judges and the prosecutors. When results matter, hire an attorney with a proven record.
We Practice in Many Areas of Law
We handle all types of criminal cases for our clients, including:
All Misdemeanor & Felony Offenses

Warrants (Arrest Warrants & Bench Warrants)

DUI & Reckless Driving

Record Sealing & Expungement (NevadaRecordFix.com)

Domestic Violence Offenses

Drug Possession & Narcotics Trafficking

Unlawful Possession of Prescription Drugs

Possession of a Controlled Substance with Intent to Sell

Bad Check & Hot Checks / Casino Debts (Markers)

Sex Crimes (Solicitation / Prostitution)

Assault & Battery (Self-Defense)

Theft/Burglary & Fencing

Fraud & Credit Card Fraud

Homicide (Murder, Negligent Homicide, Attempted Murder)

Armed Robbery

Kidnapping & Unlawful Detention

Marijuana Cultivation Offenses

Firearms Offenses & Unlawful Possession of Firearm

Arson & Malicious Destruction of Property

Vehicular Homicide / Manslaughter

Illegal Pornography / Computer Offenses

Gang Related Offenses

Gambling Offenses

Probation and Parole Revocations & Reinstatements

Building Code Violations

Child Neglect & Child Endangerment

Traffic Tickets (VegasTicketFix.com)
Free Consultation
If you or a loved one has been charged with a crime in Nevada, contact the Las Vegas criminal defense law firm of Lucherini Blakesley Courtney at 702-820-5357 to schedule a free consultation to learn more about your rights.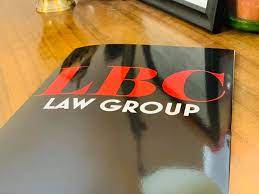 THE LEGAL TEAM YOU SELECT
CAN MAKE ALL THE DIFFERENCE
To review the Nevada Revised Statute concerning Crimes Against the Person, click here.

To review the Nevada Revised Statute concerning Crimes Against Property, click here.

To review the Nevada Revised Statute concerning Crimes Against the Public Peace, click here.